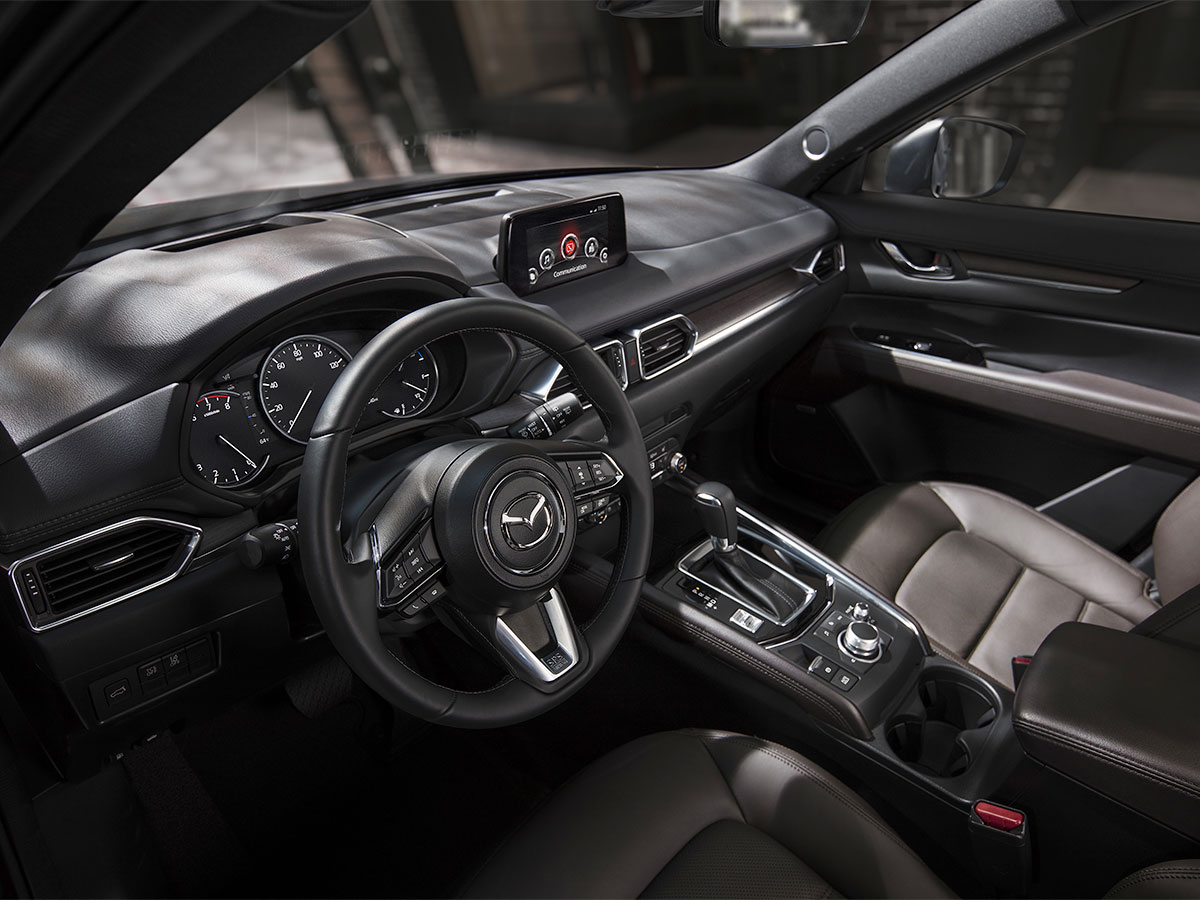 Air Conditioning System Service in Egg Harbor Township, WI
Keep you and your passengers comfortable by coming into Chapman Mazda for an A/C service! Our experienced and friendly technicians will ensure that your air conditioner is working properly and blowing cool air even in the hottest days of summer. Don't wait, contact us today to schedule your appointment!
  Schedule Service
  Service Specials
---

A/C System Explained
Your car utilizes refrigerant that is compressed and then cools the air blowing into your vehicle's cabin. This compressor is driven by a compressor drive belt, serpentine drive belt, and other necessary components. Without these systems operating properly, or without the proper amount of refrigerant, your A/C system won't be able to operate at maximum efficiency. That's why when you bring your vehicle into Chapman Mazda our highly trained technicians conduct a visual inspection of your belts that power your system, as these can become cracked or damaged over time. This can compromise your A/C system performance and also lead to system failure.
A/C System Maintenance
Regular use of your system also depletes the amount of refrigerant in your system, which needs to be periodically recharged by an experienced technician, like ours at Chapman Mazda. Not only do we employ experienced, friendly technicians, but we also offer a range of genuine parts and accessories for your vehicle! That's one of the many reasons so many customers in the Northfield area choose us for their car maintenance and repair needs.
  Schedule Service
---
Why Choose Chapman Mazda Service Center
Not only do we provide excellent service and a wide range of Mazda parts and accessories, but we also strive to provide unparalleled comfort for our customers. This includes a comfortable waiting area, free Wifi, and complimentary coffee and beverages for your enjoyment. Our commitment to service also includes keeping our customers on schedule, so we also offer drop-off services, rental vehicles, and shuttle service. With such exceptional service and value, don't delay, get your A/C serviced today!
  Service Department