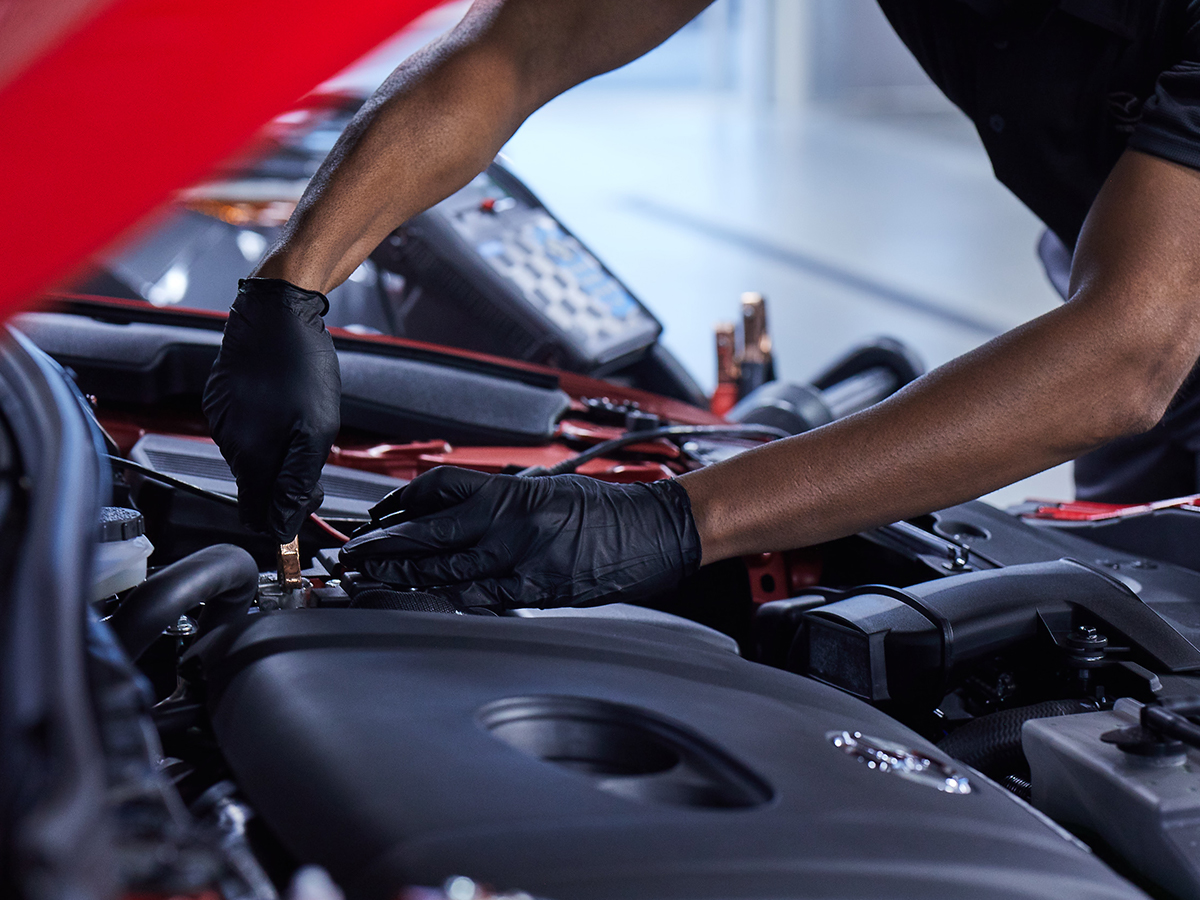 Professionally Servicing Your Battery
The car battery is a very important part of your vehicle. You can always depend on the battery to provide energy to the rest of the components inside of your car or truck. However, the battery has a limited lifespan and needs to be replaced accordingly whenever it begins to die. This is where Chapman Mazda in Egg Harbor Township, NJ can help you if you are having battery troubles. Our facility uses state of the art automotive technology to determine whether or not your battery is in good condition or not. Here is an overview of our battery services that you can depend on every time you visit us.
  Schedule Service
  Service Specials
---

Battery Testing
In order to determine the energy levels of your battery, we must first test it. We utilize cutting edge testing technology to find out whether or not the energy levels in your battery is acceptable or not. Driving around on a battery that has low energy levels can produce catastrophic results! This is why we do our best to ensure that your battery is in good condition before you hit the road.
New Batteries for Sale
In the event that your battery is dying, we offer battery replacement services. We have dozens of different types of batteries that are designed to optimize your vehicle's performance.
Others Signs It's Time to Have Your Filter Checked
Here are the surefire signs that your battery is beginning to die:
Your vehicle has a had time turning on
The headlights and tail lights are not as bright as they once were
The battery is beginning to swell outside of its case
There is corrosion pouring out of the battery
Your vehicle dies randomly whenever you are driving
If you notice any of these signs be sure to schedule service right away. We will gladly take care of your battery issues and have you driving safely in a timely manner.
  Schedule Service