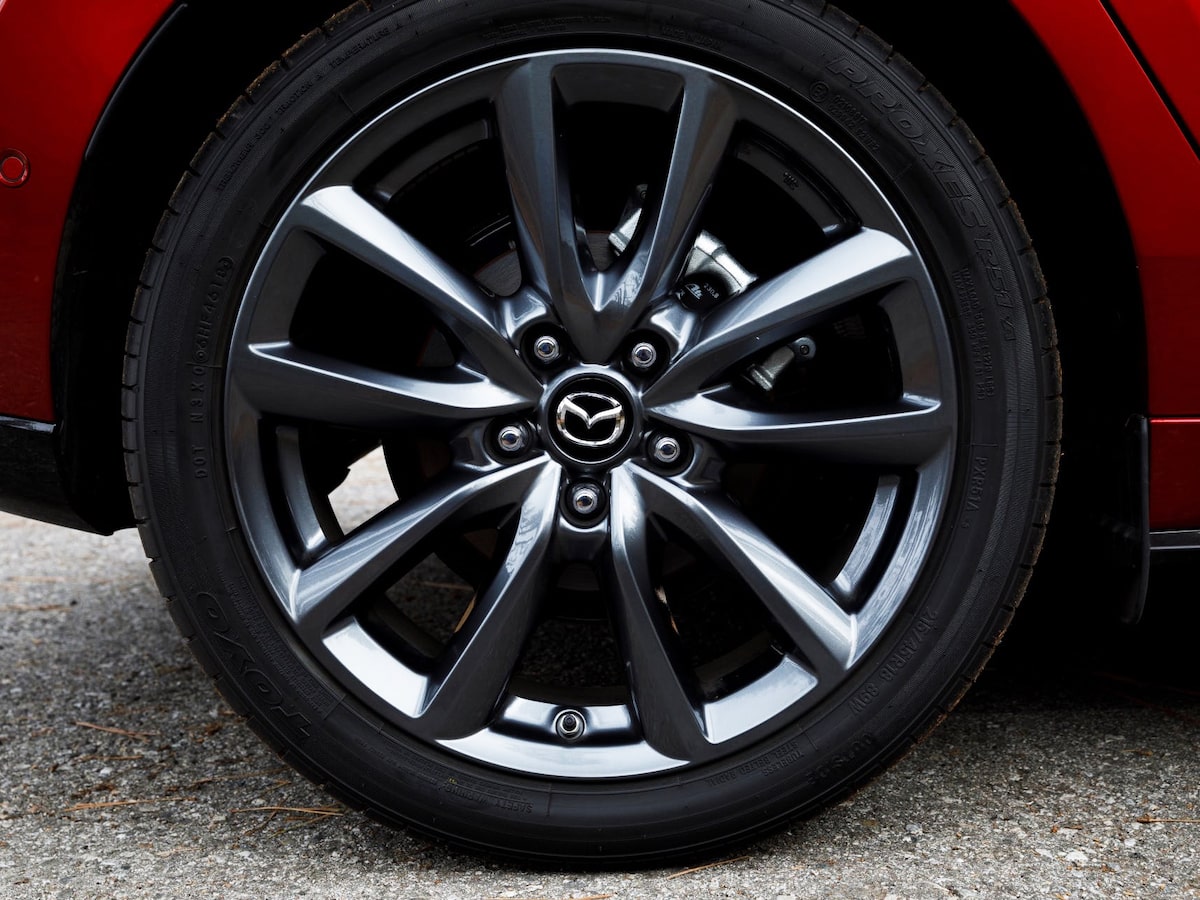 Mazda Brake Pad Replacement
Even though you may not see them, your brakes are one of your car's most important safety features. That's why it's so important to keep them well-maintained. With all of the energy it takes to stop your car, your brakes will wear out over time. Schedule a brake pad replacement to keep your car in a safe condition.
  Schedule Service
  Service Specials
---

What Do Your Brake Pads Do?
Your brake pads provide a cushion that protects your brakes as they slow your tires to a stop. Brake pads absorb friction and allow themselves to wear away over time to protect the more permanent parts of your brakes.
When Brake Pads Will Need Replacement
Unlike other routine maintenance, there is no hard rule for how many months or miles your brake pads should last. You may see online guidelines ranging from 20,000 to as high as 50,000 miles. What matters is how you drive. A lot of stop-and-go driving will wear out your brakes faster than almost all highway driving. Our mechanics can measure your brake pads to make sure there's enough left during a maintenance visit. If you hear squealing noises coming from your brakes, that's the warning you that they're almost completely worn and need to be replaced right away.
Effects of Worn Out Brake Pads
Worn out brake pads can make it harder for you to stop your car on time. Not having enough padding in your brake pads can also wear out your rotors, calipers, and brake discs. Those are much more expensive replacements than your relatively disposable brake pads. If you were ever in an accident and it was found out you had worn-out brakes, you might even be assigned an even larger amount of fault for the accident or get cited for failing to maintain your car.
Can You Make Your Brake Pads Last Longer?
The biggest thing you can do to make your brake pads longer is to use them less. Coast to a stop when approaching slowed or stopped traffic instead of braking at the last minute, and try to leave room instead of riding your brake in traffic jams. When you get new brake pads, buy Mazda-approved brake pads that are known to work well with your car.
  Schedule Service