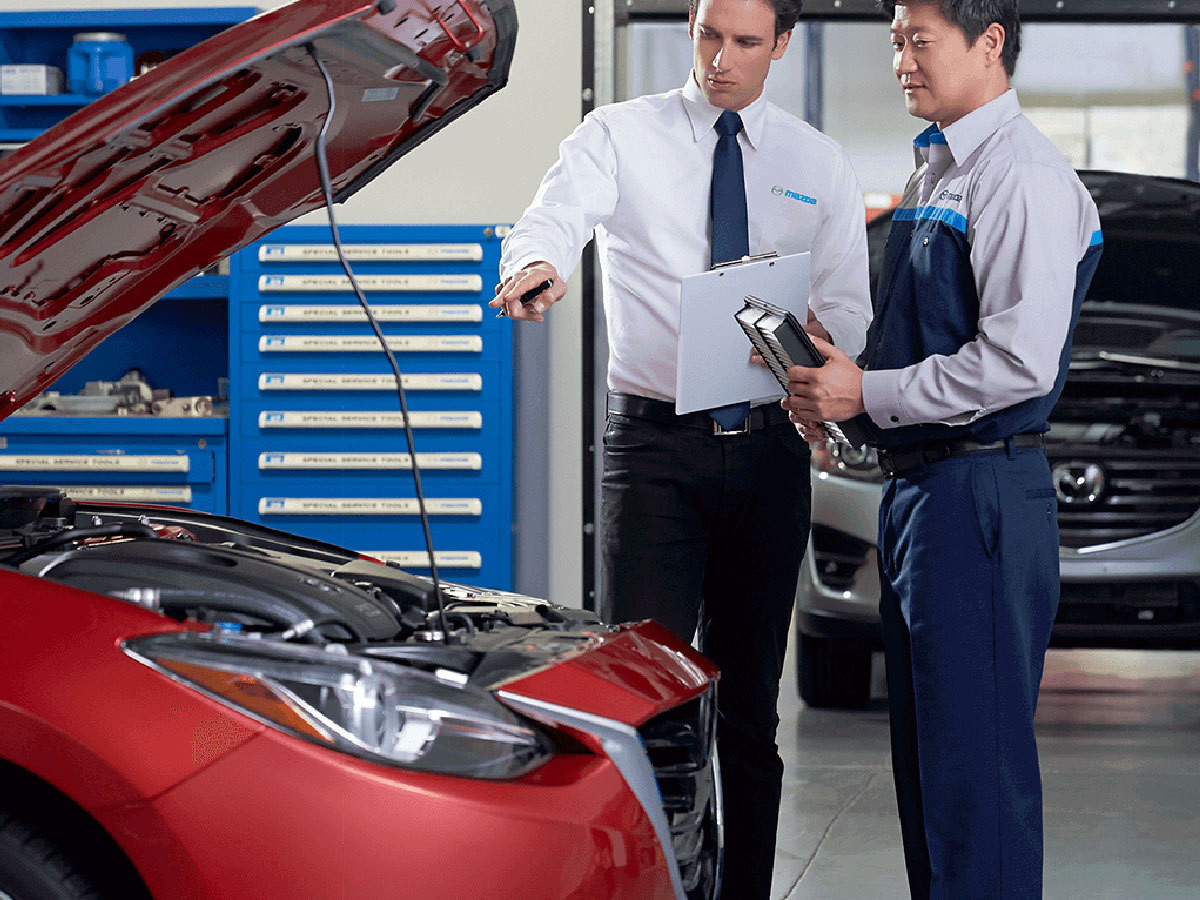 New Mazda Engine Air Filters in Egg Harbor Township, NJ
Your car's engine relies on its engine air filter to protect it from dirt, debris, dust, and other pollutants. However, with time and use, even the highest quality filters lose their ability to do their job properly. Having yours professionally serviced and changed in a timely manner by the right mechanics can keep your car safe, comfortable, and efficient. If you're a Mazda driver in the Egg Harbor Township, NJ area, Chapman Mazda has you covered.
  Schedule Service
  Service Specials
---

What You Need to Know About Your Engine Air Filter
Your car's engine filter works similarly to the filters on your furnace, air purifier, or refrigerator in that it improves the quality of the air flowing through its inner workings by trapping dirt, allergens, and other contaminants. Without a fully functional air filter in place, all of those contaminants will make their way into your engine, clogging up the works and eventually ruining its ability to function as it should. That's why scheduling a replacement on time is an absolute must.
How Often Should You Replace an Engine Air Filter?
Although exact recommendations vary according to the make and model of your vehicle, Mazda owners should replace their engine air filters every 12,000-15,000 miles. However, they should also be aware of certain factors that might mean their filters require replacement more frequently than average. Examples include frequently driving on very dusty dirt roads and living in an area with higher than average levels of pollution.
Others Signs It's Time to Have Your Filter Checked
In addition to simply adding regular engine air filter replacements to your running list of recurring auto services, you should be aware of other signs that you should have your filter inspected by a professional. They include:
Noticeably reduced fuel efficiency.
A noisy engine that coughs, sputters, or misfires.
An engine that appears to be struggling to function or run the way it normally does.
Leave the Job to the Professionals
Although it's not unheard of for people to inspect and change their own engine air filters, it's to your benefit to leave the job to the professionals instead. They'll be able to make sure the job gets done properly, as well as look your car over so as to identify any other issues that may require attention. For best results, choose a mechanic shop that specializes in servicing Mazda vehicles.
  Schedule Service