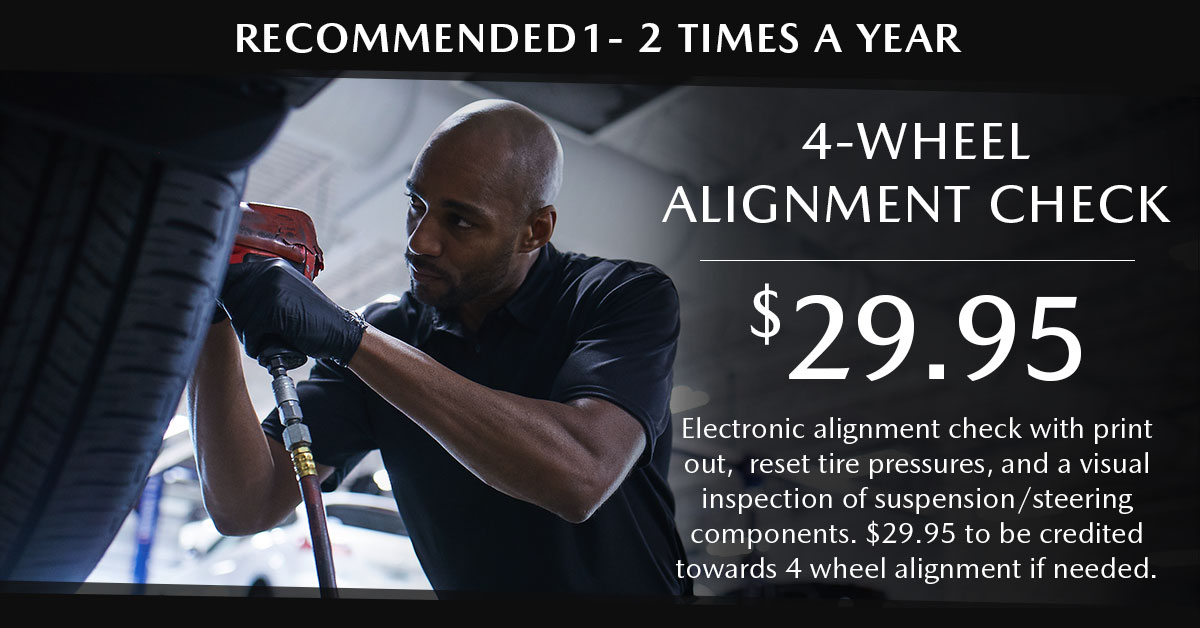 Four-Wheel Alignment at Chapman Mazda
Your Mazda vehicle's suspension is a delicate system of arms and joints that connect your wheels to the steering system. Normally, it functions as it should, but over time, or suddenly, your wheels can fall out of alignment and can require an expert, trained mechanic, like those at Chapman Mazda in Egg Harbor Township, NJ, to re-align the wheels back to their factory specifications.
  Schedule Service
  Save to Phone
---

Schedule Four-Wheel Alignment in Egg Harbor Township, NJ
Luckily, Chapman Mazda is taking the hassle out of your service needs by offering an easy to use online scheduling system that makes it easier than ever to choose an appointment time that works for you. Now you can schedule your four-wheel alignment whenever you want from any device you want. And our comfortable customer lounge and other amenities are a head and shoulders above the competition. So when you are ready to experience the best service that New Jersey has to offer, contact Chapman Mazda for your alignment and other service needs!
Four-Wheel Alignment Services at Chapman Mazda
Your wheels need to be properly aligned so that when you drive, the steering wheel matches up with the direction of your wheels. What are some common signs of four-wheel alignment issues? If you are driving and the car seems to be pointed off-center while driving or the steering wheel is off-center, then you may have an alignment issue. Your wheels can come out of alignment after an impact against a pothole, curb, or other road hazards. Wheels can also fall out of alignment over time. Either way, you need to bring your vehicle in to be examined by experienced technicians like the ones here at Chapman Mazda.
  Schedule Service