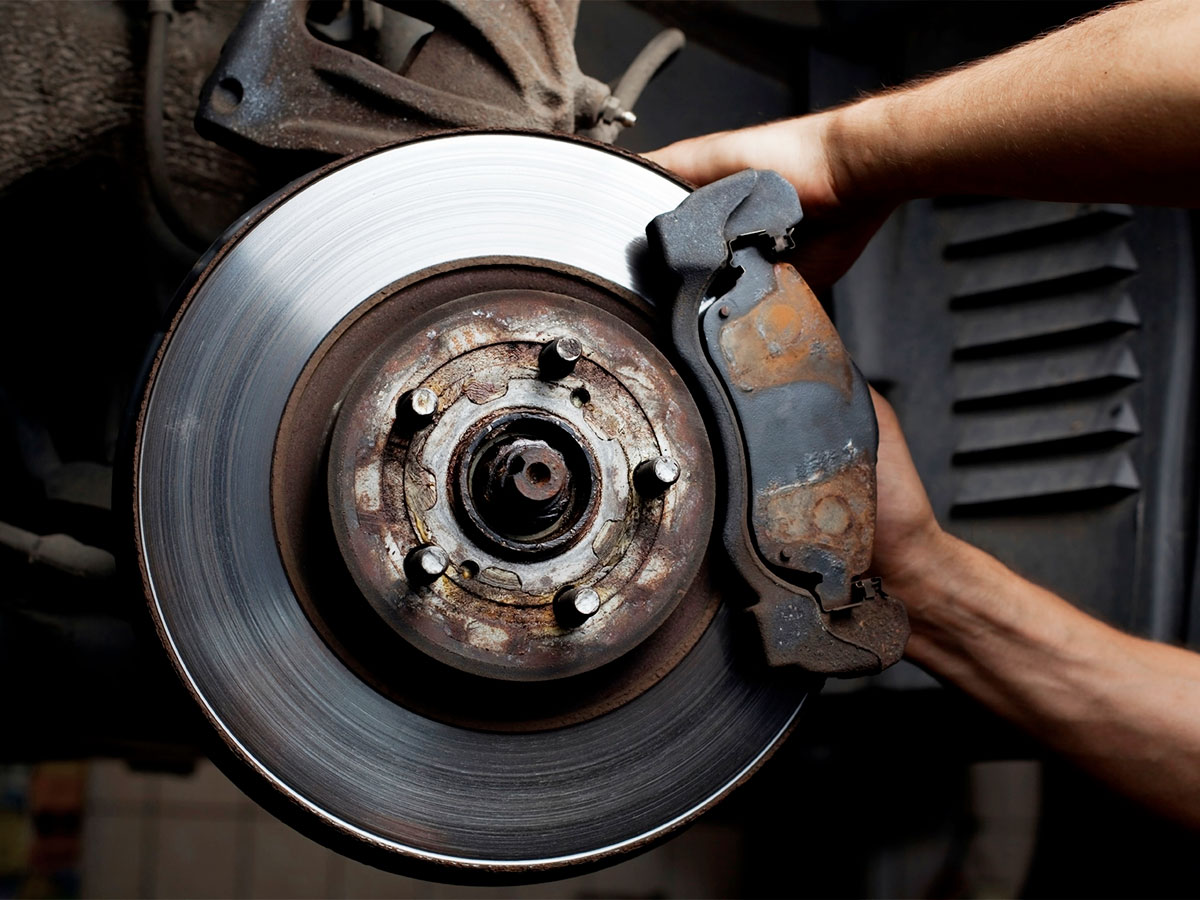 Chapman Mazda Front Brake Pad Replacement
Brake pads can help make your car safer and easier to drive and can also help to improve and elongate the life of your calipers and rotors. Your brakes are important and without great brake pads, your calipers are going to clamp directly on the rotors and cause damage.
  Schedule Service
  Service Specials
---

Why Change Your Brake Pads?
Changing brake pads makes a big difference in how safe your car is and how well it stops when you need it to stop. If your brake pads are not in good shape or if they are too thin, they are not going to stop your car as well. Every time you press on the brake pedal your car brake pads are going to be clamped down on and are going to thin out little by little. Your brake pads are going to keep thinning out and are going to eventually get so thin that your brake calipers are going to clamp down directly on the rotors and potentially cause damage. Changing your brake pads not only prevents damage to the rotors and the calipers, it also helps to provide that added friction that your car needs to adequately stop when you do press on the brake.
Brake Pad Service Intervals
Brake pads are not something that needs to be changed every couple of months like the oil in your engine. Rather, a set of brake pads is only going to need to be changed based on how you drive and on how many miles your brakes have on them. When your brakes are being used very often as they would be with stop and go or city traffic, they are going to need to be changed more often. When you are driving on the highway or are not stopping quite as often, you may not need to have them changed as often. You also need to be taking the time to have your brake pads checked by a certified technician that is going to be able to tell you if they are the right thickness and if they need a change or not. Brake pads are a less expensive fix than replacing your entire brake system if you do neglect to change them.
  Schedule Service