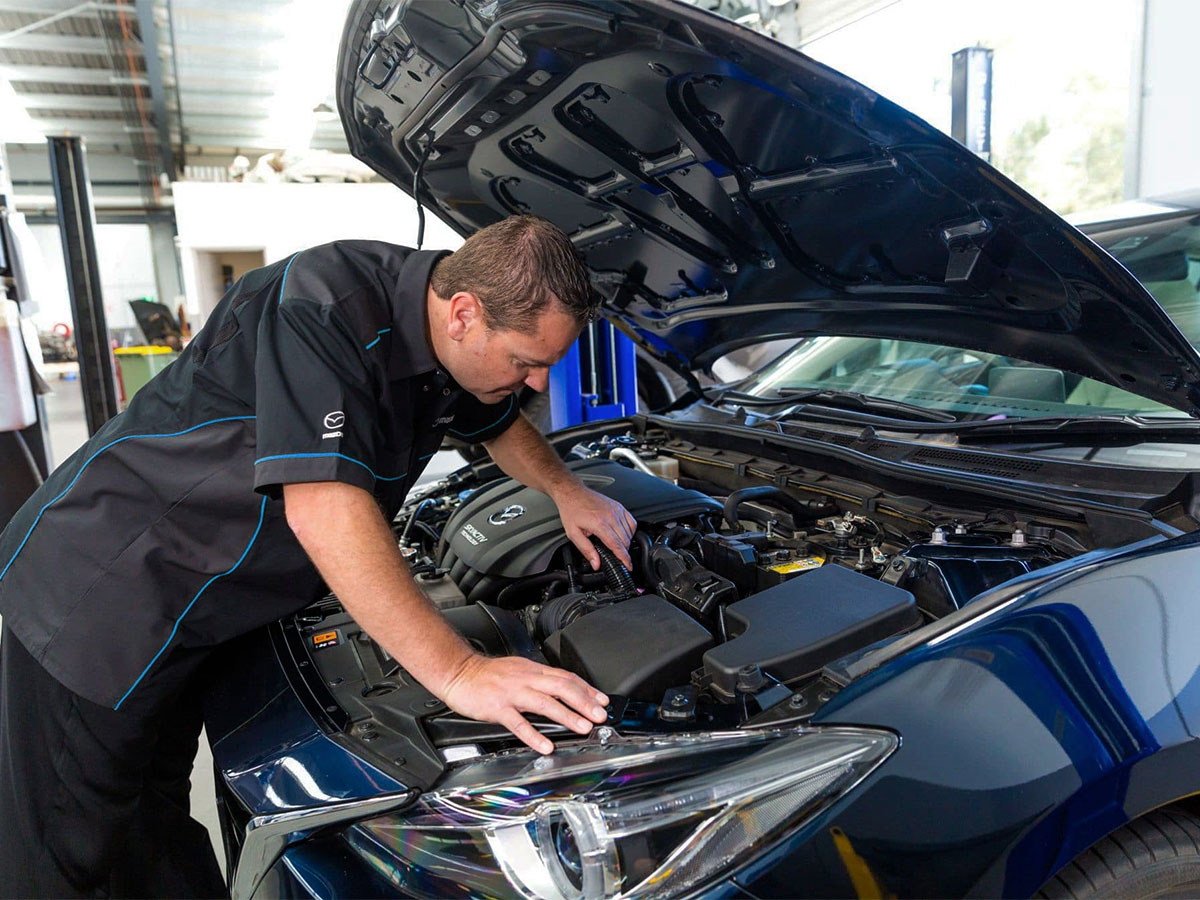 Come to Your Local Dealer: Chapman Mazda
You have many options for routine maintenance in Egg Harbor Township, NJ, but only Chapman Mazda truly understands your car. When you bring your car to a Mazda dealer, you always get a Mazda expert, not someone who may have never worked on your kind of car before. We also carry and use all genuine Mazda parts.
  Service & Parts Specials
---

Battery Inspection & Testing
Did you know that your battery was only designed to last about three to five years? You may not even notice your battery wears down over time as your car keeps getting just a little tiny bit slower to start. To keep your battery from failing you at the most inconvenient time, have us inspect how it holds a charge so that we can make sure that you have the reliable battery you deserve.
Check Your Wiper Blades
Even when it hasn't been raining much, sunlight, tree sap, and road debris can still wear out your blades. Sometimes, cleaning them can rejuvenate, but other times they need to be replaced.
A/C System Inspection
Will your A/C provide maximum cooling during a hot summer? Did you have a little trouble last year that you're worried might get worse this year? There's an easy way to find the answers you're looking for. We'll perform a complete inspection and then replace your filters, charge your coolant, or do any other maintenance you need to stay comfortable in your drive.
Car Wash & Detailing
When was the last time your car had a deep clean? Not just a quick car wash, but a thorough cleaning inside and out? Washing your car doesn't just keep it looking good to your eye. It protects the paint and avoids rust. Cleaning the interior keeps you feeling like you're driving a new car all of the time. Check out our menu of wash and detailing services.
Tire Inspection
Your tires keep you safe and help you save money on gas. Even with proper care, they don't last forever. Keeping good tire pressure can help extend their life and increase your gas mileage. Checking the tread makes sure your tires are still safe and don't have any unusual signs of wear that could be a sign of other problems.
  Schedule Service